How To Integrate SMS Into Your Social Media Marketing Strategy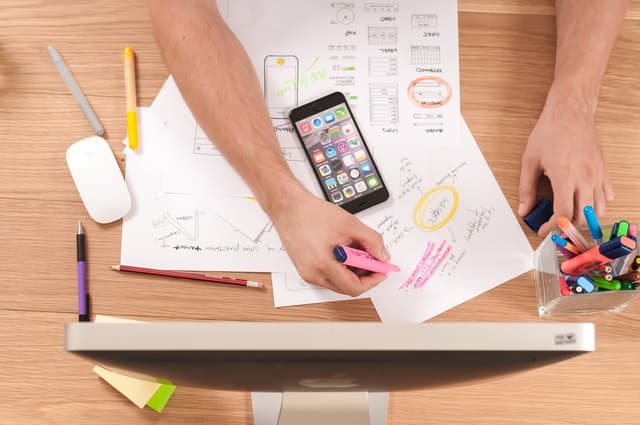 So you've decided to improve your business and boost the traffic on your website, but have no idea what your options are – you are not alone! A lot of first-time business owners are not aware of all the useful options and benefits they can take advantage of, thanks to a little help from technology! Social media has never been stronger, and the usage of smartphones never higher making it the perfect marketing ground! But in a sea of options where to start and how to achieve success? Here's how to integrate SMS into your social media marketing strategy!
What Is SMS Marketing?
The concept of SMS marketing is fairly easy, it's a form of communication between the company and their customers and inform them about promotions, sales, events, or any other useful piece of information relevant to their brand! After you've found your customer base and get access to sending SMS to those same customers, you can start spreading awareness about your brand and establish a closer relationship between both sides. This is a smart marketing strategy that can very well pass the old ways of marketing! When you think about it, most people use mobile phones, so it's more likely they would notice a message from their favorite brand!
Find An Auto Push
Before you stress about sending the messages yourself and being afraid of skipping them, don't! Some companies do just that, send messages instead of you – so all your customers can get them. As experts from Octopush state, an auto push is there to do all the work instead of you! If you are debating whether or not to start and integrate SMS marketing in the first place, start with finding a company that does just that and see how they can enhance the relationship between you and your customers using only the magic of texting!
Don't Spam
Sure. customers love to be heard and noticed, but that doesn't mean you should spam them all the time. The key to successfully keeping a customer interested is by sporadically sending and reminding them of your brand, without seeming too needy and pushy! Maybe it's a good idea to have a posting schedule, so you know exactly when to send out your messages, regardless if they are for marketing or promotional purposes. You can also send other things to your customers, maybe dabble into different formats and be as creative as you want to be – customers love to be entertained, so you can skip the formalities and take a casual approach!
Keep An Appropriate Format
Before you jump into creating the perfect content for your customers, you need to remember that you are not writing an email but a text message instead. People often hate overbearing and long text messages, and they do not shy away from blocking you from sending those types of messages to them! Make sure you keep a balance between saying everything you need and still keeping the content short – perfect for getting your point across. This way the customers won't get bored or annoyed because of your lengthy test, they'll know exactly what it's about! Texts are shorter, so automatically they seem more personal, less formal unlike emails – so definitely use this to your advantage as you integrate SMS!
Text-To-Win
This is probably the best way to integrate SMS marketing with social media marketing! All you have to do is create a small contest, the customer will see the ad on their chosen social media platform, Instagram, Facebook, or whatever they use most. And then they will have to text a certain code to enter the contest, linking social media, SMS, and your brand!
Why Is It Useful
SMS marketing is probably the easiest way to establish a much-needed bond between you and your customers! It's short, sweet, and direct – and customers like that! Most people use their mobile phones way more than their desktops, and you need to take this advantage! After you get the federal permission to send messages to your customers, it's only up-hill from there! Just remember all the useful tips and your business will remain in a good place and only grow from there!
At the end of the day, the best thing you can do is just go with the flow! SMS marketing is probably the easiest to do, so you can't make a lot of mistakes while you integrate SMS, but on the other hand, you want to be as precise as possible if you want it to be effective and boost your business. The relationship between a brand and its customers needs to be a strong one, no business can last without its supporters!