I'm excited to announce the launch of a new website for Chicago consulting firm, Balanced Growth, LLC.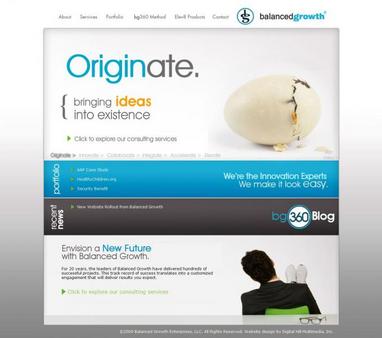 After months of work and fine-tuning the new Balanced Growth website was launched earlier today. Boasting a wide range of web tools enabling the firm to communicate updates, easily expand areas of the site, and communicate news via a traditional news area as well as their blog, this site reflects the innovative nature of Balanced Growth.
To see the before and after picture, go here: http://twitpic.com/tykea
To read the full Press Release click here, http://prlog.org/10456979
I am proud to have been the Project Manager for this site and look forward to coordinating their Internet Marketing Strategies as well.