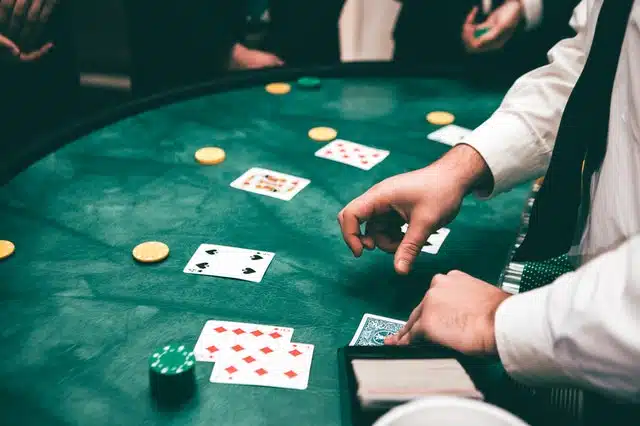 Opening an online casino is a very profitable business. The iGaming industry makes billions of dollars every year. Now, more and more entrepreneurs are trying to get a piece of this revenue. However, there are already thousands of casinos out there. Only some of them can become success stories while others fail after a short time.
So, what marketing strategies should a would-be casino operator use to become successful? Find out by reading this article. Here, we are discussing 5 casino marketing strategies with Canadian iGaming expert Michelle Thomas.
1. Apply for a gambling license
Casino players are more and more informed about gambling licensing. A valid license is the first thing that online gambling experts look for. They check the online casinos reviews on the comparison websites to make sure the site is legit. Casinos that don't get a license will not last long. Therefore you should absolutely apply for a license for your casino.
Common reputable licensing jurisdictions are Malta, Gibraltar, the UK, Alderney, and the Isle of Man. Curacao and Costa Rica also issue licenses that are cheaper and easier to get. But, they don't have the best reputation. If you are going to offer your services to Canadian players, getting a license from the Kahnawake Gaming Commission is a good idea.
2. Use social media
The best way to reach people (and especially millennials) is through social media. Most young people don't really watch tv anymore. However, they get all content that interests them through social media channels like Facebook, Twitter, YouTube, and Instagram. When your casino marketing appears publicly on social media it creates more trust and presence.
To keep your followers up to date about promotions you can use social media and can post bonus codes exclusive to that channel. It is also a great way of reaching a further audience. You can reward your followers with prizes for sharing your post with their friends. If you are present on some of these channels they can also serve as communication platforms. Many people reach out to companies nowadays using social media.
3. Offer bonuses
Punters are used to getting sign-up offers at online casinos. The better bonus you offer, the more likely it is that people will sign up on your site and stick to it. A match deposit bonus is very popular, whereby players can double the money they deposit on your site.
You should also keep existing players interested by offering them further deposit bonuses, cashback, or comp points. Casino tournaments are also very popular. You can organize your own tournament and get people to play more of a certain game in the hope of winning a prize at the end of the tournament.
Casino bonuses are one of the reasons why gamblers choose online casinos instead of land-based ones.
4. Work with affiliates
In most online businesses, one of the main sources of profit comes from affiliate marketing. This means that websites promote your company and when a user finds your website through them, you pay them a commission. In the online casino marketing business, an affiliate could be anything. For example, a casino comparison site, a game review site, or something random (e.g., a video game website). What is great about affiliate marketing is that you only pay for what you get, unlike for example in television advertising.
5. Research your target customers
Gamblers of different ages, gender, and nationality are attracted to different games. If you want to offer your services to Canadian punters, research what games they like and try to offer those on your site. Check out what your competitors are offering. Research what sort of promotions they are running, and where they advertise. Tools such as Google Analytics can help you track and report your website traffic and analyze the results.
Conclusion
Opening an online casino is not an easy job. In order to run a successful business, you have to keep up to date with the current casino marketing trends. Work with affiliates, advertise on social media and offer bonuses for a start. Getting a casino license is also essential and you should research your target customers so that you can reach as many people as possible.