Top Helpful Hacks To Keep Your Office Clean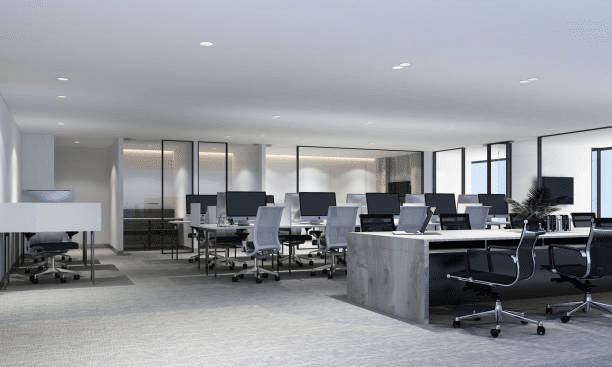 Working in an office is all fun until the surroundings are too dirty and messy. Sometimes you lag to meet your office work deadlines only because of the filthy work area. You must give it a thorough focus if your missed work deadlines are because of the unwell office or something else.
If it is the unclean office that puts you off from being the best version of yourself at the office, then you seriously need to consider this problem. The most effective thing you can do for your well-being is putting together effective tricks and trips to keep your office neat and clean.
Just like your home needs cleaning, your office needs it as well.
Let's learn some easy-peasy hacks to get the job done in the smoothest of ways! Read on.
7 Ultimate Hacks to Keep Your Office Neat and Clean
Never let the messy workplace impose a detrimental effect on your focus and work motivation. Now keeping your office tidy is easier than you ever thought.
Apply the following quick and easy tricks to freshen up and excite your workplace.
1.    Use Hydrogen Peroxide to Clean Office Chair
The chair is the most loyal part of the furniture in your office. You are not supposed to ditch it at all. Dirt and filth from dust particles and food residues can accumulate quicker than you think all around your office chair and things can become really messy. To overcome this dirt, mix hydrogen peroxide with any soap dishwasher. Now scrub the solution onto your chair to have it sparkling clean.
You see? It didn't take much longer.  Be careful, not all office chairs can be cleaned in the same way. For more information check out this guide.
2.    Use Sticky Notes to Keep Keyboard and the Table Clean
Another two things you want perfectly clean are the keyboard and table. Many times when you are all stuck with the hectic workday, you stress-eat on your table with the keyboard lying right in front of you. With reckless eating, you end up creating a mess on the keyboard and table. Use sticky notes on these spots so you remember not to eat there.
3.    Contact a Professional Cleaner
You own a great-functioning office but the mess in workplaces has become beyond repair, then it is hard to get your employees to do the cleaning. This is exactly where you require professional cleaning services for your office. Contact a renowned servicing company and have the cleaning done in the best of ways.
4.    Get a Handheld Vacuum Cleaner
Investing in a handheld vacuum cleaner is a very good hack. Many furniture in your office such as keyboards, PCs, cabinets, books, etc. is most prone to dust. In such situations, a vacuum cleaner comes handy. Delegate a vacuum cleaning duty one by one on all the employees. Doing so will also save up some cash for you so you are suggested to go ahead.
5.    Use Chair Mats to Prevent Footfalls of the Office Staff
It is a very minor thing to do but it will likely bring in some positive cleaning outcomes. The wearing down of carpet from the staff's footprint won't stay there forever as chair mats under the chairs will come in handy.
6.    Power Cleaning Every Day
Another office cleaning hack you will be cherished to know about is the implementation of "Power Cleaning".
It requires you to ask your employees to stop working for 10 minutes and do quick cleaning and dusting. Believe it or not, you will save yourself from a lot of hassle. Power cleaning is as competent as power napping!
7.    Use Artificial Plants
Giving your workplace greener vibes is always fun and a game, especially if you intend to keep the surroundings neat and green. Just make sure you don't bring in real plants as they will attract pests. And instead of being helpful, plants will introduce insects to your workplace.
Your office needs the same cleaning and attention just like your house so you keep enthusiastic to work. The above-mentioned 7 hacks are the best to do so.