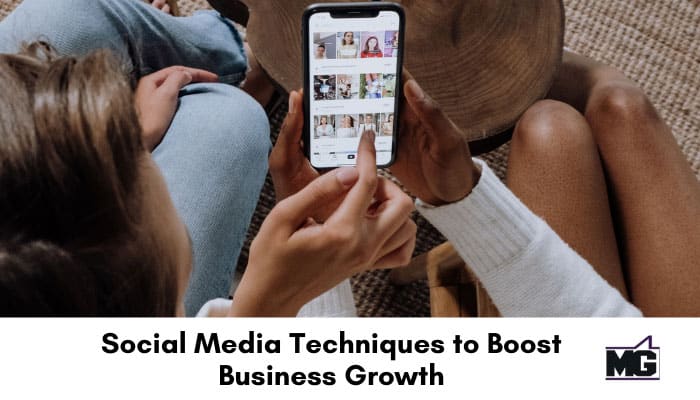 With more than half of the global population using social media, any digital marketer should be looking to prioritize social media marketing. However, if you need further convincing, consider that the average digital consumer spends two hours and 23 minutes on social media per day. That's about 80% of all the time we spend online. Furthermore, at least 57% of these users follow brands on social media to learn about new products and services. While 39% say they only trust brands they've interacted with on social media. This information is quite revealing, right?
Now, you can understand the importance of social media in our lives. If you want to boost your business growth there are several steps to follow to do so. One of the steps to success is the availability of an entrepreneurial mindset that can be surely learned. The best part of it is that it will help you keep going even through the darkest times. Having an entrepreneurial mindset is about breaking the rules, thus when you think of social campaigns for your business make sure you think out of the box in order to attract new customers and make a difference in terms of marketing campaigns.
Now, the good news is that you can take the necessary steps right away to better utilize social media techniques to boost your business growth. The following are just a few tips to help get you started.
Social Media Techniques
1. Invest in UGC
User-Generated Content (UGC) is the content consumers create on the various online feedback platforms. This includes industry forums, blog comment sections, and social media platforms. Common UGC content types include images, reviews, comments, testimonials, and quoted replies/retweets.
You can benefit significantly from such content. For one, UGC decreases the pressure on your brand to create original content as UGC essentially takes the place of original content. Secondly, it keeps conversations about your brand going without your intervention. Above all, UGC can increase leads, conversions, and sales by up to 42%.
Excellent ways to quickly generate more UGC include using particular hashtags and running contests. Signing up with review websites is another good technique.  The reviews are UGC that you can use and provide credibility about your brand from others.
2. Invest in more live videos
Live videos were a big hit in 2021. On Facebook, for instance, 82% of users now say they'd rather watch a live video than read social posts. In general, 80% of social media users say they're more excited about live videos than blog posts.
As a result, we'll see even more live videos in 2022 and beyond. In fact, research companies predict the live video market will be worth an enormous $187 billion by 2027.
Don't let your business be left behind. First off, make sure you start using live videos now, especially if you don't already. But, more importantly, take the additional time to promote your live streams in advance. Also ensure you build an engagement plan, and include CTAs in all your live videos.
3. Hack the game with paid advertising
Many social media marketers still turn up their noses at advertising. In fact, many argue that it's better to just market organically. While we're big fans of organic traffic and marketing, we must also warn you that this logic is warped. If anything, social media advertising is the easiest way to climb to the top.
For one, organic reach has dropped on all major social media platforms over the past year or so. On Facebook, for instance, organic posts now only reach 5.2% of your followers. The numbers are even worse on Instagram, where organic engagement is as low as 1.25%. And that's for accounts with millions of followers.
Paid ads allow you to reach many more people while also providing access to valuable analytics and other tools to help you hit your goals sooner.
4. Tie your campaigns together
One of the biggest issues for digital marketers is decision fatigue, or what psychologists call ego depletion. Ego depletion is a mental state where your decisions become worse as your brain suffers exhaustion from making too many decisions.
A major consequence of decision fatigue is that marketers tend to be more disorganized. Thus, they make increasingly poor decisions.
Don't be a victim. Consider tools such as Canva and Buffer to bring your social campaigns together and organize them successfully. Build your social media campaign in advance and schedule it ahead of time. Additionally, consider analytics tools such as Google Analytics, BuzzSumo or Sotrender Ads to track your KPIs and stay focused.
Get Started Today
Now is the time to focus if you're serious about getting more from your social media marketing campaigns in 2022 and beyond. Use the social media techniques above to boost your business growth. Pay attention to your analytics and give your audience content they enjoy and interact with.
---
Looking for help? Tired and believing there has got to be a better way?
Let's talk about your business. With over a decade of experience leading companies and transforming lives, and a Master's degree in Org. Development and Leadership, Mike can help you find the best way forward!
Subscribe to receive my latest business tips and tactics in your inbox.