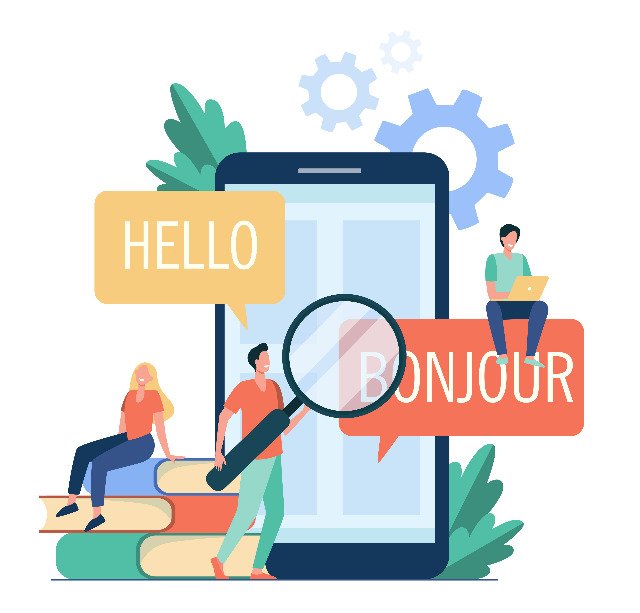 When you were just starting your online business, you surely dreamt of growing it. Possibly even to the extent that you could start offering your brand to international customers. With the availability of overseas logistics today, your dream is actually not too far-fetched. Think about it. It's a lucrative idea to scale your online business to your target countries or continents, such as the French market.
The French online market offers a range of opportunities. This is because of its large population and the high number of active Internet users. With the right strategies, you may successfully penetrate this market. Hopefully, signaling the start of your company's European invasion. But before you get too excited, you need to be aware of some steps that can help increase your odds of success in your newest venture.
Below you'll find several steps you can take to scale your online business to the French market:
1. Tap Into The Power Of Local SEO 
One of the first things you need to understand in scaling your online business is that not all digital landscapes are the same. This is highly significant when you're expanding to international markets. Since you're looking into trying your luck in the French market, you should familiarize yourself with their digital activities. For example, look at how search engine optimization (SEO) works in the country.
Since you have an online business, SEO is crucial. Especially, in ensuring that you'll be able to capture your target audience. Consult with an expert in French SEO to help strengthen your company and brand's visibility in France. If you want to focus on improving your search engine ranking locally, a French expert can help you out.
2. Do Your Research Well 
It pays to know what you'll be up against. Especially if it involves a significant investment on your end. In this sense, researching how the French market works can be pretty helpful. Gauge if your international undertaking stands a chance of hitting the target. Thoughtful analysis and market research go a long way to making sure you're on the right track as you scale.
Arming yourself with enough knowledge will make you more confident in your decision. It's also a good idea to find out about potential competitors. Find what your edge could be to offer a better experience to your target consumers. In addition, you can use your research to come up with a more strategic marketing plan for your business.
3. Focus On Offering Culturally-Appropriate Content 
Another vital thing to note is that the French culture is entirely different. You can't expect the buyers to be similar to your usual consumers. Especially, if you come from a completely different continent. Localizing your content would mean learning the culture, tastes, and interests of French people.
Simply translating your content into their local language won't make the cut. Impressing French people is often not easy using superficial attempts. They're more likely to be show interest in genuine strategies that focus on providing help and solutions to their daily predicaments. Hiring a native marketing expert may be an excellent option to consider if you want your attempt to be an efficient one.
It's said that users in France tend to have a more specific desire to find out information about a company or a product before purchasing something. So, you'll need to be careful in how you present your content, website, and other platforms. Images may also need to be localized to fit the standards and taste of the French market.
4. Communicate Well 
In France, people are more inclined to trust brands that know how to communicate with consumers effectively. Grammatical and spelling mishaps may drive potential customers away. Thus, you might not be able to attract them back.
It's also known that French people also like longer words and sentences than other nationalities. This means you want to add more detail rather than keeping it straight and simple. This should be a good thing for you because it means you can pour your heart out in your content. They won't get bored reading or engaging with you once you catch their interest.
Final Thoughts 
Scaling your online business internationally, particularly to the French market, isn't an easy undertaking that you can do in a blink of an eye. The decision requires a great deal of planning and preparation. Primarily if you hail from an entirely different country and culture. It's highly recommended that you consider hiring a local or native expert in France to equip yourself better as you go about this exciting journey.
Make an effort to communicate well and tailor your content to match the taste and culture of France. Don't forget to do your research well so you can better understand their digital marketplace.