Easily Run Engaging Facebook Timeline Contests!
Complete form below to access the Timeline eBook Guide.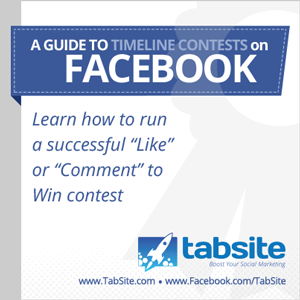 In this guide, you'll learn about the opportunities and best practices for running a Timeline Contest on Facebook.
Includes help and details on:
- Meeting Facebook Promotion Policy Guidelines
- Best practices for creating your Post
- Comparing Timeline and Tab Contests
- Examples and sample Timeline Contest Posts
Complete Form to be on the list to get more info when the access Timeline Contest eBook!
Please enter name and email below.